Blog Changes and Cricut Explore Air Sale
**This post contains affiliate links and I will be compensated if you make a purchase after clicking through my links.
Hello!

Things are looking a little different around here, and I am loving the changes, and I hope you are too! My goal was to help you find projects more easily with my new menu bar, and have a nice clean looking blog for you to enjoy! If you see any glitches please let me know!

I have had a TON going on and have not had a chance to finish or complete a project, but trust me. Projects are happening...

The day has finally come, and my bedroom is starting a new life!! I am soooo excited, but it just can't get done fast enough. My kitchen has been home to my new bed construction for a few weeks and my bedroom walls are painted...partly. I successfully cut and installed my first crown moulding and I was so proud of myself. :)
Be on the lookout for these master bedroom makeover projects in the near future, I am not going to give a date...but soon!
Later tonight I am going to post a fun project that I made for a good friend. When I finished it I wasn't terribly pleased with it, not quite a "fail", but not one of those that I just LOVED. You know?
Until, I busted out my Cricut Explore to help save the day. It brought my project from "eh" to "Cute" and I am so happy with it now. :)
If any of you are on the fence about getting a Cricut I wanted to share with you the great deal they have going on right now. I have been using a Cricut Expression for years and have loved it, for Christmas I got the Cricut Explore and it is AWESOME!!
If you have been wanting a Circuit Explore Air, NOW is the time to do it! Right now, you can
buy a Cricut Explore Air and get 50% off any Starter Set
! That's right – and there are three starter sets to choose from – Deluxe Starter Set, Basic Starter Set and the Complete Starter Set. All designed to help you do even more with your
Cricut Explore Air®
machine! Just use code STARTER at checkout to get your savings.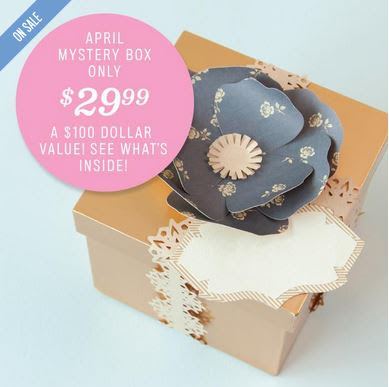 The April Mystery box is now available! $100 worth of goodies for only $29.99. The contents are a mystery, but this box includes cartridges and craft supplies for spring creating! You can get all these wonderful crafting supplies AND get free shipping this month too – just use code APRILSHIP. But supplies are limited, so get yours now before they run out!
I have never regretted buying my Cricut
Explore, and the new Cricut Explore Air is cool because it comes with built in wireless. No more cords! This is a must have tool for me, I use it all the time and love it!
The new Design Space is awesome, I can do whatever I want and it is FREE!!! I like to add my own images but they do have images that you can purchase. Really if you think it you can create it!
Thanks for stopping by, don't forget to check back later for a great and easy DIY project made from pallets and scrap wood.
Hugs,
Mindi